Höhlenlicht | Cavelight
Digital film and photos
2021-2022
Film
Höhlenlicht, 2022
Animation, digital film in color, no sound, 5184 x 3456 pixel
9' 12''
Yet to be premiered.

Photos
These untitled black and white photographs were taken in connection with the film Höhlenlicht (Cavelight). This time the pictures are not of painterly but of sculptural origin. As in Dust, the abstraction also allows associations with unreal impressions of nature. The work makes use of stereoscopic processes popular around 1900.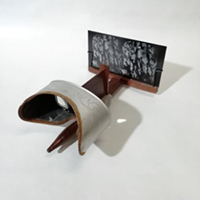 Untitled (light 3_2), 2021
Stereophotography, black and white photography, pigment print on barite paper, cardboard, 17,7 x 8,3 cm, Edition of 10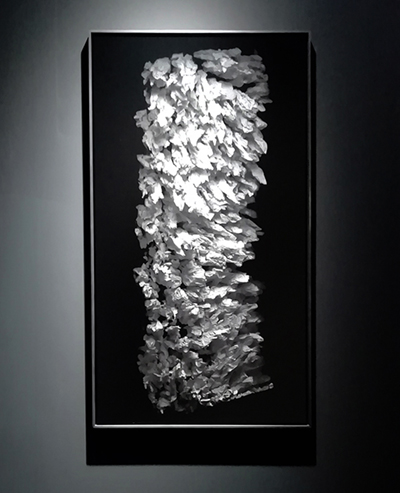 Untitled (light 1_51), 2021
Black and white photography, pigment print on barite paper, Alu-Dibond, 60 x 114 cm